When H took the IELTS Speaking test in Australia he was asked the following questions:
Speaking test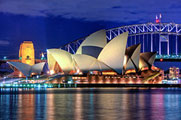 Interview
– What is your full name?
– Can I see your ID?
– Where are you from?
– Do you work or study?
– What do you usually do at work?
– What kind of activities do you do at home?
– Are there any household tasks you do not like? Why?
– Did you study music when you were a child?
– Do you play any instruments now?
– Do you think it is easy to learn to play a new instrument?
Cue Card
Talk about a neighbour that you know well. Please say
– Who is he/she?
– How did you meet him/her?
– Do you like him/her? Why?
Discussion
– Do you know other neighbours in your neighbourhood?
– What kind of people do you think are important for the neighbourhood?
– Do you think local businesses are important to the community?
– Do you have an example of a community becoming better or worse?
– What do you think about the impact of technology on the community?
Related posts:

IELTS-Blog