An IELTS test taker from Australia (thanks, D!) remembered the following topics and questions from a recent exam:
Writing test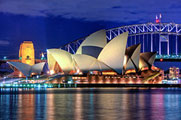 Writing task 1 (a letter)
You recently visited a store to repair your computer, but they couldn't fix it. Write a letter to the store manager and say
– What was the problem with your computer?
– What happened in the store?
– What do you want them to do about it?
Writing Task 2 (an essay)
Some people think that you need more money to be happy, while others prefer to have more free time than money. Discuss both views and give your own opinion.
Speaking test
Interview
– What is your full name?
– Can I see your ID?
– Where are you from?
– Do you work or study?
– What subject are you studying?
– How do you see your future career?
– Why is that?
– Do you like writing?
– Would you consider becoming a writer?
Cue Card
Talk about a place you use for relaxation. Please say
– What and where is this place?
– How often do you go there?
– How did you find this place?
Discussion
– How do people in your country like to relax?
– How were people relaxing in the past?
– Is it different today?
– Why do you think so?
Related posts:

IELTS-Blog